Waterfront Properties in Parksville: Living the Island Dream
Are you dreaming of waking up to the soothing sound of waves lapping the shore just outside your window? Or perhaps you envision evenings spent watching the sunset over the tranquil waters of Vancouver Island? If you're in search of the quintessential island dream, Parksville, British Columbia, might just be the place for you.
This coastal gem on Vancouver Island offers a stunning array of waterfront properties for sale. From panoramic ocean views to sandy beachfronts, Parksville has it all. But if you truly want to make the most of your waterfront living experience, building a custom home is the ideal choice.
Here, we'll explore why custom homes are the way to go when it comes to living the island dream in Parksville.
Design Your Dream Home
One of the most significant advantages of building a custom home on a waterfront property in Parksville is the freedom to design a home that maximizes the waterfront experience.
Off-the-shelf homes often don't make the most of the stunning natural surroundings, but with a custom-built home, you can tailor every aspect to suit your desires. Picture yourself having breakfast at your beach house, or lounging in a living room with panoramic windows that bring the outdoors in. With a custom home, your imagination is the only limit, and Parksville's picturesque landscapes are the canvas.
Ballard Fine Homes is a custom home-building company located in the heart of Parksville. We have built numerous homes for our happy clients using the highest quality materials and our sharp attention to detail. When choosing a homebuilder, it is important for them to understand the area and the weather patterns. With Don Ballard and his team, you can be sure you are in good hands. Talk to our friendly staff or browse our showroom for your next waterfront home ideas.
Personalized Features, Luxurious Homes
Building a luxurious custom home offers the opportunity to infuse your waterfront property with personalized features that reflect your lifestyle and tastes.
Imagine having your very own private dock, providing easy access to the ocean, or perhaps a fire pit on the beach for cozy evenings with friends and family.
Your custom-built home can cater to your preferences, whether you want a gourmet kitchen with an ocean view, a spa-like bathroom, or a spacious deck for entertaining. Parksville's waterfront properties are a blank slate waiting for your unique touches.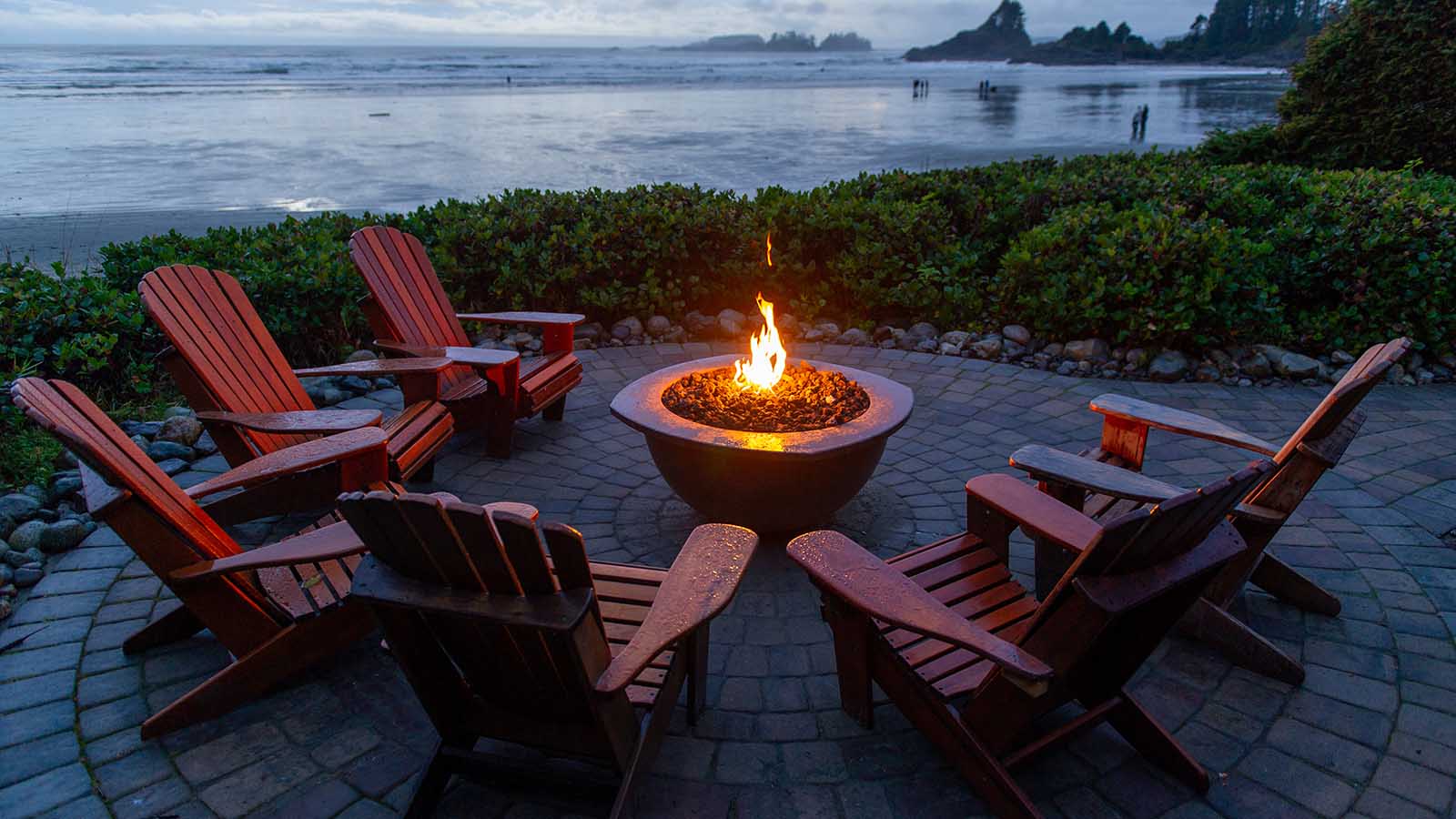 Parksville Offers Privacy and Seclusion
Many waterfront properties in Parksville offer an added perk – privacy.
Your custom home can be strategically designed to provide seclusion from neighboring properties while still maximizing your ocean views. This can be done through using the natural scenery to your advantage, such as a tree-line on the edge of your property, or by installing features like fences, shrubbery, and strategically placed structures.
This sense of tranquility and privacy can be a rare find in waterfront living, making Parksville a unique and sought-after location.
Investing in Your Island Dream with Ballard Fine Homes
When you invest in a waterfront property in Parksville, you're not just buying a home; you're buying a lifestyle.
The allure of living on Vancouver Island, with its mild climate, stunning beaches, and vibrant community, is undeniable. Parksville, in particular, offers a harmonious blend of nature and urban convenience, making it a desirable place to call home.
If you're contemplating a move to Vancouver Island and are considering waterfront living, Parksville is an excellent choice. Ballard Fine Homes has several developments on Vancouver Island, a mix between waterfront and forested neighbourhoods waiting to be discovered.
So, why wait? Your island dream awaits on the shores of Parksville, where the possibilities are as limitless as the ocean views. Contact the professionals at Ballard Fine Homes to get started.